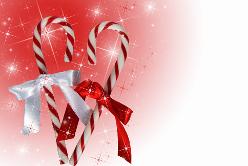 Christmas is the widest celebrated holiday in the Christian world in all the continents. It is the day when Jesus was born, so it is celebrated as a very happy holiday, because according to Christianism, Jesus came to save people's souls
from hell and help them repent and gain the redemption of their souls. Depending on the calendar (the Gregorian and the Julian ones) it is celebrated on the December 25th in Catholic countries and on January 7th in Orthodox countries. The two calendars differ in 13 days, so it explains the difference in dates, but no matter which calendar you follow, it is told that New Year cannot come before Jesus was born (Christmas always comes first), so there is the Orthodox New Year celebrated on January 13th.
The first year in historical documents that shows a celebration of this holiday is 354 AD. The oldest written reference of a festival to mark the return of the sun is made to the Mesopotamians. They held a 12-day festival to help the god Marduk tame the monsters of chaos for one more year. There are hundreds of mega-lithic structures throughout Europe and sacred sites in the Americas, Asia, Indonesia, and the Middle East are oriented to the solstices and the equinoxes.
It is considered that some elements of this festivity have their origins way back in Pagan religion (for example the burning of a yule log), because some pagan people were converted to Christians. The Druids believed mistletoe fell from heaven and grew onto a tree that sprang from Earth. Mistletoe thus represented the joining of heaven and earth, and God's reconciliation with mankind. A kiss under mistletoe symbolized acceptance and reconciliation.

The word Yule meant "infant" in the language of the Chaldeans, who lived in the Middle East. The Germanic tribes of Northern Europe, including the Anglo Saxons, celebrated "Yule-day" or "Child's Day."
Some scholars suspect that Christians chose to celebrate Christ's birth on December 25th to make it easier to convert the pagan tribes. Referring to Jesus as the "light of the world" also fit with existing pagan beliefs about the birth of the sun. The ancient "return of the sun" philosophy had been replaced by the "coming of the son" message of Christianity.
Patron saint of children and sailors, Saint Nicholas was a 4th-century bishop from Asia Minor. He was famous for giving gifts to children. The Feast Day of Saint Nicolas on December 6th, became a children's holiday in Holland, where he is known as Sint Nikolaas. English colonists in New York (previously the Dutch colony of New Amsterdam) called him "Santa Claus" because they couldn't pronounce the Dutch name. The English began celebrating the feast day on Christmas.
Evergreens and trees were cherished at solstice as a natural symbol of rebirth and life amid winter whiteness. The annual Tree Festival is still celebrated among nature-based faiths such as Wicca. This tree festival was eventually adopted as use for the Christmas tree.
The modern Christmas custom of displaying a wreath on the front door of one's house, is borrowed from Ancient Rome's New Year's celebrations. Romans wished each other "good health" by exchanging branches of evergreens. They called these gifts strenae after Strenia, the goddess of health. It became the custom to bend these branches into a ring and display them on doorways.
The modern Christmas tree was likely born in the 8th century, when St. Boniface was converting the Germanic tribes. The tribes worshipped oak trees, decorating them for the winter solstice. St. Boniface cut down an enormous oak tree, that was central to the worship of a particular tribe, but a fir tree grew in its place. The evergreen was offered as a symbol of Christianity, which the newly converted Germans began decorating for Christmas. Prince Albert, who was German, introduced the Christmas tree to England after his marriage to Queen Victoria in 1840. German immigrants to Pennsylvania brought Christmas trees to America.
Hot cockles was a popular game at Christmas in medieval times. Players took turns striking a blindfolded player, who had to guess the name of the person delivering each blow. One of the most popular Christmas time decoration, holly has sharp edges, symbolic of the crown of thorns worn by Jesus at his crucifixion. The red berries represent blood.

The custom of the Yule log has been noted in France and Italy as far back as the 1200s. It later spread throughout Europe. On Christmas Eve an enormous log would be cut and placed in the hearth. The log would be sprinkled with salt, oil, and mulled wine, and prayers said to protect the house from the Devil and lightning.
In the celebration of Christmas people often try to emulate the circumstances of the birth of Jesus Christ as written in the New Testement through art, song, and prayer. The first nativity scene was displayed in Italy in 1223 by St. Francis of Assisi.
Kriss Kringle, another name for Santa Claus, was developed in Germany around 1600. German Protestants recognized December 25th, the birth of the Christ child, Christkindl, as the time to give gifts. "Christkindl" evolved into "Kriss Kringle."
Christmas Carols are songs that are sung during the holiday, mostly by children. Many carols were adaptions originating from national, folk songs that taken religious form.
Silent Night was written in 1818, by an Austrian priest Joseph Mohr. He was told the day before Christmas that the church organ was broken and would not be prepared in time for Christmas Eve. He was saddened by this and could not think of Christmas without music, so he wanted to write a carol that could be sung by choir to guitar music. He sat down and wrote three stanzas. Later that night the people in the little Austrian Church sang "Stille Nacht" for the first time.
The custom of sending Christmas cards started in Victorian England. Earlier, some adults had written Christmas letters. In 1843, British businessman Sir Henry Cole asked artist John Calcott Horsley to print some Christmas cards. One thousand cards were printed in black and white and then colored by hand. The cards, which depicted a happy family raising a toast to the recipient, were criticized for promoting drunkenness. In 1851 Richard Pease, a variety store owner, commissioned the first printed Christmas card in the U.S.A.. He was hired to design a card that showed people feeding and clothing the poor with another picture of a Christmas party. The first Christmas card said, "Merry Christmas and a happy New Year to you." Of the original one thousand cards he printed for Henry Cole, only twelve exist today.
Some scholars believe a confectioner developed candy canes to represent Jesus. The shape of the "J" was for Jesus, or the shepherd's staff. The white color symbolized purity, while the red stripes indicated blood. Peppermint is similar to hyssop, the Middle Eastern mint mentioned in the Bible.
The persistent theme of hristmas is joyous celebration, family, and gift giving.
Christmas Around the World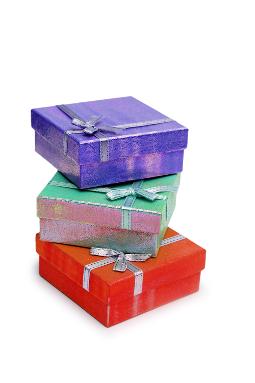 More than 160 countries celebrate Christmas. A few countries refer to the holiday as Family Day, including Angola and Uruguay. Some countries, like Jordan, India, and Pakistan, designate December 25th as an official holiday for only Christians.
Christmas is celebrated in Albania, Andorra, Angola, Anguilla, Antigua & Barbuda, Argentina, Armenia, Aruba, Australia, Austria, Bahamas, Bangladesh, Barbados, Belarus, Belgium, Belize, Benin, Bermuda, Bolivia, Bonaire, Bosnia-Herzegovina, Botswana, Brazil, British Virgin
Islands, Brunei Darussalam, Bulgaria, Burkina Faso, Burundi, Cameroon, Canada, Cape Verde Islands, Cayman Islands, Central African Republic, Chad, Chile, Colombia, Cook Islands, Costa Rica, Croatia, Cuba, Curacao, Cyprus, Czech Republic, Denmark, Djibouti, Dominica, Dominican Republic, East Timor, Ecuador, El Salvador, Equatorial Guinea, Estonia, Falkland Islands, Faroe Islands, Fiji, Finland, France, French Guiana, French Polynesia, Gabon, Gambia, Georgia, Germany, Ghana, Gibraltar, Greece, Greenland, Grenada, Guadeloupe, Guam, Guatemala, Guinea, Guinea Bissau, Guyana, Haiti, Honduras, Hong Kong, Hungary, Iceland, Indonesia, Ireland, Isle of Man, Italy, Ivory Coast, Jamaica, Japan, Kenya, Kiribati, Kyrgyzstan, Latvia, Lebanon, Lesotho, Liberia, Liechtenstein, Lithuania, Luxembourg, Macau, Macedonia, Madagascar, Malawi, Malaysia, Mali, Malta, Marshall Islands, Martinique, Mauritius, Mexico, Micronesia, Moldova, Monaco, Montenegro, Montserrat, Myanmar/Burma, Namibia, Nauru, Netherlands, New Caledonia, New Zealand, Nicaragua, Niger, Nigeria, Niue, Norway, Pakistan, Palau, Panama, Papua New Guinea, Paraguay, Peru, Philippines, Poland, Portugal, Puerto Rico, Romania, Russia, Rwanda, Saba, Samoa, Sao Tome & Principe, Scotland, Senegal, Serbia, Seychelles, Sierra Leone, Singapore, Sint Maarten/St. Martin, Slovakia, Slovenia, Solomon Islands, South Africa, South Korea, Spain, Sri Lanka, St. Eustatius, St. Kitts & Nevis, St. Lucia, St. Pierre & Miquelon, St. Vincent & the Grenadines, Sudan, Suriname, Swaziland, Sweden, Switzerland, Syria, Tanzania, Tonga, Trinidad & Tobago, Turks & Caicos Islands, Tuvalu, Uganda, Ukraine, United Kingdom, United States of America, Uruguay, US Virgin Islands, Vanuatu, Vatican City State, Zaire (Democratic Congo), Zambia, and Zimbabwe.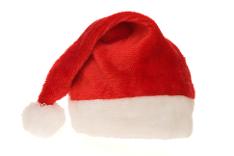 In the Netherlands and Germany, the Santa Claus figure often rode through the sky on a horse to deliver presents to children. He often wore a bishop's robes and was sometimes accompanied by Black Peter, an elf who whipped naughty
children. In addition to the tradition of Saint Nicholas, the three Wise Men gave gifts to the baby Jesus, starting the Christmas gift tradition. In both countries,
December 25th
is referred to as the First day of Christmas.
In Belarus,
December 25th
is referred to as Catholic Christmas
In Belgium, St. Nicholas pays two visits to each house.
In Brazil, People celebrate Christmas partly by enjoying the balmy weather outdoors.
In Bosnia-Herzegovina is referred to as Western Christians Christmas
In China, Christians call Santa Claus Dun Che Lao Ren, which means Christmas Old Man.
In Czech Republic, Christmas is called Svatek vanocni
In Ethiopia, Christmas is called Genna.
In France, a Yule log-shaped cake called a "Buche de Noel" is traditionally served.
In Greece, the killantzaroi, or goblins that appear during the 12-day period between Christmas and Epiphany.
In Haiti, Christmas is referred to as Bain de Noël (Frotte feuilles) or Fete des Membres
In Mauritius, Christmas is referred to as Natal
In Mexico, Christmas is called Día de Navidad. The pastorelas are reenactments of Mary and Joseph's search for an inn,
In Sweden, the Christmas season begins on
December 13th
, The feast day of St. Lucia. On this day it is traditional for the eldest daughter in every family to wear an evergreen wreath with seven lighted candles on her head.
In Switzerland, Christmas is Weihnachtstag
In Syria, Christian children receive their gifts from a camel.
Modern Christmas Factoids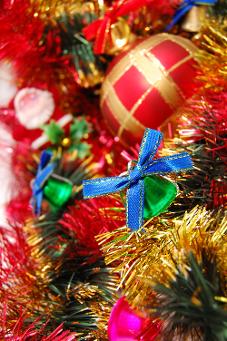 The first president to decorate the White House Christmas tree in the United States was Franklin Pierce.
Child singer Jimmy Boyd was 12-years-old when he sang the Christmas favorite "I Saw Mommy Kissing Santa Claus."
In the movie "A Christmas Story," when Flick's tongue sticks to the flagpole, a hidden suction tube was used to safely create the illusion that his tongue had frozen to the metal.
In the movie "Elf," the costumes for the elves were modeled after those used in the 1964 television special "Rudolph, the Red-Nosed Reindeer."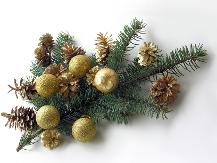 Orthodox churches that follow the old Julian calendar will celebrate Christmas on January 7th which is December 25th in the Julian Calender (Belarus, Bosnia-Herzegovina, Georgia, Kyrgyzstan, Lebanon, Macedonia, Moldova, Montenegro,
Russia, Serbia, Slovakia, Ukraine and the Greek Patriarchate of Jerusalem). In 2100 the Date will be January 8th. Orthodox churches that use the revised Julian Calender celebrate Christmas on December 25th, both calenders are synced (Antioch, Alexandria, Albania, Bulgaria, Finland, Greece, Romania, and the Orthodox Church in America)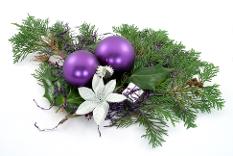 The Armenian Apostolic Church and the Armenian Catholic Church celebrate Christmas on January 6th (Armenia and Lebanon).
The Armenian Patriarchate of Jerusalem
Coptic Orthodox Christmas
Coptic Orthodox Church of Alexandria celebrates Christmas on January 7th or January 8th, which is Koiak 29 in the Coptic calender. The Coptic Orthodox Church of Alexandria is the largest Christian church in Egypt and the Middle East.