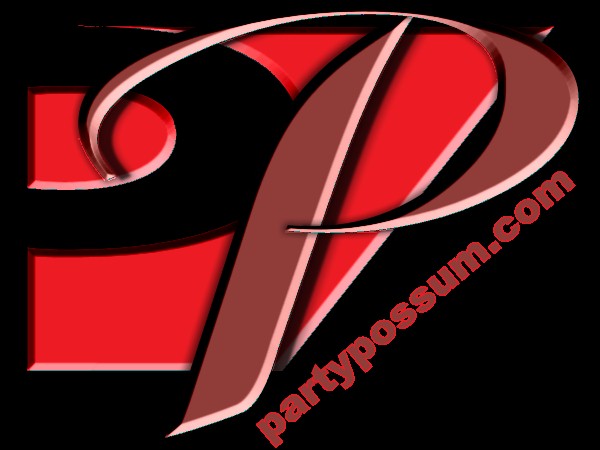 December 26th
Holidays and Celebrations
St. Stephen's Day * CLICK HERE
Boxing Day * CLICK HERE
The first day of Kwanzaa * (See Below)
Second Christmas Day a.k.a. The Second Day of Christmas * CLICK HERE
Independence and Unity Day (Slovenia)
Junkanoo street parade * (see below)
Proclamation Day (Australia) * (see below)
Kitty Dukakis Day * (see below)
Day of Good Will (South Africa)
Father's Day (Bulgaria) * CLICK HERE
Mauro Hamza Day (Houston, Texas)
Mummer's Day (Padstow, Cornwall)
Synaxis of the Theotokos (Eastern Orthodox Church)
Thanksgiving (Solomon Islands)
Wren Day (Ireland and the Isle of Man)
National Candy Cane Day
Nationa Thank-you Note Day
National Whiner's Day
The second of the twelve days of Christmas (Western Christianity)
Christian Feast Day of Abadiu of Antinoe (Coptic Church)
Christian Feast Day of James the Just (Eastern Orthodox Church)
Christian Feast Day of Stephen (Western Church)
* Kwanzaa is a cultural festival during which African Americans celebrate and reflect upon their heritage as the
products of two worlds. It begins 26th December and lasts for seven days. Kwanzaa was founded in 1966 by Dr. Maulana "Ron" Karenga, a college professor and African American leader.
* Junkanoo Nassau (New Providence Island, The Bahamas) celebrated in the early hours of December 26 and again on New Year's Day, two all-night parties, a week apart
* Proclamation Day (Australia), celebrates the founding of the state of South Australia on December 28, 1836; commemorated on the day after Christmas day (South Australia)
* Kitty Dukakis Day usually celebrated with a challenge to drink 750 ml of liquor in 24 hours
Fête de la Lave Translation: Lava Day (French Republican)
The Sixth day of the Month of Nivôse in the French Republican Calendar
Toast of The Day
"Here's wishing you more happiness
Than all my words can tell,
Not just alone for Christmas
But for all the year as well."
- Traditional
Drink of The Day
Mistletoe
1 oz. Gin
1 oz. Grenadine
1 tsp. Lemon Juice
Shake all ingredients with ice; strain into a cocktail glass
Wine of The Day
Black Box (2008) Cabernet Sauvignon
Style - Cabernet Sauvignon
California
$25
Beer of The Day
Christmas Ale
Brewer - Goose Island Beer Co. Chicago, IL
Style - American-Style Brown Ale
Joke of The Day
John, woke up after the annual office Christmas party with a pounding headache, cotton-mouthed and utterly unable to recall the events of the preceding evening.
After a trip to the bathroom, he made his way downstairs, where his wife put some coffee in front of him. "Louise," he moaned, "tell me what happened last night. Was it as bad as I think?"
"Even worse," she said, her voice oozing scorn. "You made a complete ass of yourself. You succeeded in antagonizing the entire board of directors and you insulted the president of the company, right to his face."
"He's an asshole," John said. "Piss on him."
"You did," came the reply. "And he fired you."
"Well, screw him!" said John.
"I did. You're back at work on Monday."
Quote of The Day
"Do not allow children to mix drinks. It is unseemly and they use too much vermouth."
- Steve Allen (December 26th 1921 to October 30, 2000), an American Comedian.
December Observances
AIDS Awareness Month
Art and Architecture Month
Awareness Month of Awareness Months Month
Bingo's Birthday Month
Bingo Month
Cancer-Related Fatigue Awareness Month
Choose a Summer Camp Month, Natl
Colorectal Cancer Education and Awareness Month
Identity Theft Prevention and Awareness Month
International Calendar Awareness Month
International Sharps Injury Prevention and Awareness Month
Learn A Foreign Language Month
National Drugged and Drunk Driving Prevention Month
National Hand Washing Awareness Month
National Made in America Month
National Sign-Up for Camp Month
National Tie Month
National Write A Business Plan Month
Nativity Fast (Eastern churches) starts September 1st
Operation Santa Paws December 1st - 24th
Quince and Watermelon Month
Read a New Book Month
Root Vegetables and Exotic Fruits Month
Safe Toys and Gifts Month
Seasonal Depression Awareness Month
Spiritual Literacy Month
Take a New Year's Resolution to Stop Smoking (TANYRSS) December 17th - February 5th
The Christmas Seal Campaign Month
Tomato and Winter Squash Month
Universal Human Rights Month
Winter-een-mas season (to celebrate the joy of video gaming)
World Aids Month
Worldwide Food Service Safety Month
Write (to) a Friend Month
Observances this Week
Christmas Week,
December 25th through January 6th

Kwanzaa,
December 26th through January 1st

The Twelve Days of Christmas,
December 25th through January 6th

Holiday Week,
Final Week of December

Yuletide,
Final Week of December

It's About Time Week,
Final Week of December

Christmas Bird Count Week,
December 14th through February 5th
Halcyon Days, 7 days before and 7 days after the Winter Solstice
Historical Events on December 26th
Born on December 26th
Died on December 26th