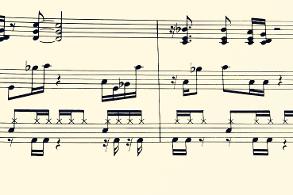 The Grammy Awards (Gramophone Awards), also known as the Grammys is an award presentaition produced by the National Academy of Recording Arts and Sciences of the United States to recognize outstanding achievement in the music
industry.
* not verified
Grammy tidbits...
- The first Grammy Awards were presented on
May 4th
, 1959. There were only 22 awards; now there are over 100.
- Sir Georg Solti holds the record for most Grammys won with 31.
- Alison Krauss holds the record for most Grammys among female artists with 27.
- U2 has the most Grammy Arards for a group with 22.
- In 1989, Milli Vanilli became the first artists to be stripped of their Grammy (for Best New Artist) when it was discovered they weren't the ones singing on their album.
- Elvis Presley never won a Grammy in a top performing category; he did win in the Gospel music category in 1971.
- Bob Marley, Diana Ross, Neil Young, Led Zeppelin, and the Grateful Dead have never won Grammy's.
- In the history of the Grammys, only two comedians have won a major performance award: Bob Newhart, for best new artist in 1961, and Vaughn Meader, album of the year in 1963.