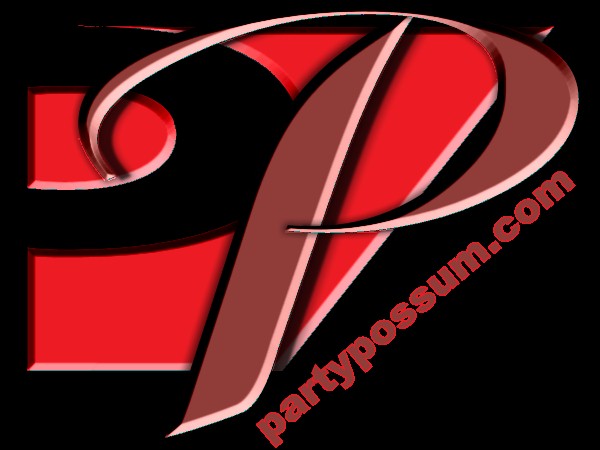 January 14th
Holidays and Celebrations
Humphrey Bogart's birthday an American actor (b. 1899)
National Dress Up Your Pet Day
Caesarean Section Day
Organize Your Home Day
Dress Up Your Pet Day
National Hot Pastrami Sandwich Day
Festum Asinorum, medieval burlesque festival celebrating the Flight into Egypt.
Feast of Divina Pastora, in Barquisimeto, Venezuela.
Day of St. Basil the Great in Eastern Orthodoxy
Feast of Barba'shmin
Feast of Felix of Nola
Feast of Macrina the Elder
Feast of Saint Sava
* Tamil New Year (India) AKA Pongal Harvest Festival (Jan 13-15) for Tamilians. It is now also celebrated as Tamil New Year around the world by Tamil diaspora Makar Sankranti in North India, as well as in South India by Kannadigas (Kannada) & Telugu people. Thousands of kites scatter the skies. It is New Year's Day in Eastern Orthodoxy using the Julian Calendar.
Also the International Kite Festival (Rajasthan State, India)
and Makar Sankranti (India).
Carnival Season (Christianity) January 6th to the Tuesday before Ash Wednesday A celebration period proceeding the Fast of Lent
Chat Day Translation Cat Day (French Republican)
The 25th day of the Month of Nivose in the French Republican Calendar
Toast of The Day
"May you always have a clean shirt,
a clear conscience,
and enough coins in your pocket to buy a pint!"
- Traditional Irish
Drink of The Day
Tom Collins
1 Part Gin
2 Parts Sweet and Sour Mix
Fill with Club Soda
Wine of The Day
Rietvallei 2008 Estate
Style - Cabernet Sauvignon
Robertson
$20
Beer of The Day
Yeti Imperial Stout
Brewer - Great Divide Brewing ; Denver, Colorado, USA
Style - Russian Imperial Stout
ABV - 9.5%
Joke of The Day
A regular walks into a bar, looking blue. The bartender starts setting him up his usual, and our man, Dave, says, "No, no - just a glass of milk."
Taken aback, the bartender asks what the hell has gotten into him?
Dave responds, "Well, my wife told me that if she catches me coming home late and drunk after I've thrown up on myself one more time, she'll divorce me! And this time she means it. I'm blue..."
"Hey, no problem!" the bartender says as he starts setting Dave up again. "Do you have any big bills on you?"
"Well, sure," says Dave. "I just got paid."
"Okay," says the bartender, "drink all you want and rolf like you usually do, and when you get home and she bitches, show her a $50 bill and tell her someone threw up on YOU, then offered to pay for the shirt!"
What a great idea, Dave thinks, and starts knocking them back.
Later that night, when Dave gets home late, drunk, and having thrown up on himself, his wife meets him at the door, screaming: "Damn it, Dave - I've told you! That's it!"
"Wait! Wait! It's not me! Some drunk threw up on ME and gave me this $50 bill to pay for my shirt!"
She yanks the money out of his hand. "Dave, this is a $100 bill."
"Well," Dave replies, "that same drunk shit my pants as well."
Quote of The Day
"The problem with the world is that everyone is a few drinks behind."
- Humphrey Bogart (December 25th, 1899 – January 14th, 1957), an American actor.
January Celebrations
Apple and Apricots Month
Artichoke and Asparagus Month
Be Kind to Food Servers
Bread Machine Baking Month
California Dried Plum Digestive Health Month
Carnival Season (Starting January 6th)
Celebration of Life Month
Cervical Cancer Awareness Month
Cervical Cancer Screening Month
Cherry Blossom Festival in Okinawa, Japan, a very colorful festivals every January in Nago since 1928.
Coffee Gourmet International Month
Family Fit Lifestyle Month
Financial Wellness Month
First Binary Month (1of 3) (0s and 1s)
International Brain Teaser Month
International Change Your Stars Month
International Creativity Month
International New Years Resolutions Month for Businesses
International Quality of Life Month
International Wayfinding Month
International Wealth Mentality Month
National Bath Safety Month
National Be On-Purpose Month
National Birth Defects Prevention Mont
National Blood Donor Month
National Book Blitz Month
National Braille Literacy Month
National Candy Month
National Child-Centered Divorce Awareness Month
National Clean Up Your Computer Month
National Egg Month
National Get Organized Month
National Glaucoma Awareness Month
National Hobby Month
National Hot Tea Month
National Lose Weight, Feel Great Month
National Mail Order Gardening Month
National Meat Month
National Mentoring Month
National Oatmeal Month
National Personal Self-Defense Awareness Month
National Polka Music Month
National Poverty in America Awareness Month
National Radon Action Month
National Skating Month
National Slavery and Human Trafficking Prevention Month
National Soup Month
National Stalking Awareness Month
National Thank You Month
National Volunteer Blood Donor Mont
National Wheat Bread Month
Prune Breakfast Month
Resolve to Eat Breakfast Month
National Returns Month
Rising Star Month
Self-Love Month
Self-help Group Awareness Month
Shape Up US Month
Thaipusam - Festival of Faith in Batu Caves, Malaysia
Thyroid Awareness Month
Tubers and Dried Fruit Month
World Buskers Festival in Christchurch, New Zealand.
Week Celebrations
Universal Letter Writing Week Second Week of January
National No-Tillage Week Conference 5 Days Starting the Second Wednesday of January
International Snowmobile Safety and Awareness Week Starting second Friday of January
National Soccer Coaches of America Week 5 Days Starting the second Friday in January
National Vocation Awareness Week Starting Second Saturday of January
Cuckoo Dancing Week January 11th - 17th
Historical Events on January 14th
Born on January 14th
83 BC Marcus Antonius, Roman politician (d. 30 BC)
1131 King Valdemar I of Denmark (d. 1182)
1451 Franchinus Gaffurius, composer
1451 Franchinus Gaffurius, Italian music theorist (d. 1522)
1467 Henry van Stolberg & Wernigerode, German Governor/Viceroy of Frisia
1477 Hermann of Wied, German Catholic archbishop (d. 1552)
1507 Catherine of Habsburg, Infanta of Spain and queen of Portugal (d. 1578)
1551 Alberico Gentili, Italian jurist (d. 1608)
1566 Angelo Notari, composer
1592 Sjihab al-Din Sultan Choerram Sjah Djahan, leader of India
1615 John Biddle, English minister
1615 John Biddle, English theologian (Unitarian) (d. 1662)
1618 Jan Six, Dutch mayor of Amsterdam
1655 Angelo Predieri, composer
1664 Simon van Slingelandt, Dutch grand pensionary (1727-36)
1684 Jean-Baptiste Vanloo, French painter
1684 Johann Matthias Hase, German scientist (d. 1742)
1684 Jean-Baptiste Vanloo French painter
1684 Jean-Baptiste van Loo, French painter (d. 1745)
1684 Johann Matthias Hase, German scientist (d. 1742)
1700 Picander (Christian F Henrici), German writer (Der Säuffer)
1702 Nakamikado Emperor of Japan (d. 1737)
1705 Jean-Baptiste Charles Bouvet de Lozier, French governor (Reunion Is) (d. 1786)
1722 Friedrich Gottlob Fleischer, composer
1730 William Whipple, merchant/judge/patriot (Declaration of Independence signer)
1741 Benedict Arnold, Norwich Connecticut, US general turned traitor (Revolutionary War) (d. 1801)
1751 Corona Elizabeth Wilhelmine Schroter, composer
1767 Maria Theresa of Tuscany, queen consort of Saxony (d. 1827)
1780 Francois-Joseph Dizi, composer
1780 Henry Baldwin, U.S. Supreme Court Justice (d. 1844)
1791 Calvin Phillips, became shortest known adult male (67 cm; 2' 2")
1792 Christian Julius De Meza, Danish general (d. 1865)
1793 John C. Clark, American politician (d. 1852)
1798 Isaac da Costa, Dutch writer/lawyer
1798 Johan R Thorbecke, Premier of Netherlands (Liberal-1849-72)
1798 Johan Rudolf Thorbecke, Dutch politician (d. 1872)
1800 Ludwig Alois Ferdinand Köchel, Austrian musicologist (Mozart, Fux) (d. 1877)
1804 John Park, composer
1806 Matthew Fontaine Maury, Naval Commander (Confederacy), American oceanographer (d. 1873)
1806 Sir Charles Hotham, Governor of Victoria (d. 1855)
1812 Carl Gradener, composer
1814 Johannes Josephus Viotta, composer
1817 Harmen S Sytstra, Dutch poet/editor (Iduna)
1818 Zacharias Topelius, Finnish-Swedish writer (Surgeon's Stories) (d. 1898)
1819 Fabio Campana, composer
1819 Frederick Steele, Major General (Union volunteers), died in 1868
1822 Nicholas Mori, composer
1824 Vladimir Stasov, Russian art and music critic (d. 1906)
1831 John Bullock Clark Jr, Brigadier General (Confederate Army), died in 1903
1834 William Cleaver Francis Robinson, composer
1836 Henri Fantin-Latour, French painter (d. 1904)
1836 (Hugh) Judson Kilpatrick, Major General (Union volunteers), died in 1881
1839 Emil Bohn, composer
1841 Berthe M P Morisot, French painter/aquarellist (d. 1895)
1844 Clara Kathleen Rogers, composer
1845 Henry C K Petty-Fitzmaurice, 5th marquess of Landsdowne, Governor-General Canada, Viceroy of India (d. 1927)
1850 Jean de Reszke, (Jan Mieczyslaw), Polish tenor (d. 1925)
1850 Pierre Loti (Julien Viaud), French sea officer/writer (Pêcheur) (d. 1923)
1851 Theophile EA de Bock, Dutch painter/etcher/drawer
1856 J. F. Archibald, Australian journalist and publisher (d. 1919)
1861 Wilhelm von Polenz, German writer (Der Pfarrer von Breitendorf)
1861 Mehmed VI, last sultan of Ottoman Empire (1918-22) (d. 1926)
1863 Pieter Oosterlee, Dutch educator
1863 Manuel Gomes da Costa, 96th Prime Minister of Portugal and 10th President of Portugal (d. 1929)
1868 Catharina A M de Savornin Lohman, Dutch author (Belief)
1870 Sir George Pearce, Australian politician (d. 1952)
1871 Pauline Beersmans, (PLJM van Cuyck), Flemish actress (Hofslachter)
1874 Thornton Waldo Burgess, author (Peter Rabbit)
1875 Albert Schweitzer, Alsatian physician, Nobel laureate (Nobel 1954) (d. 1965)
1878 Victor A D Segalen, (Max Anely), French writer
1882 Hendrik Willem van Loon, Dutch-American historian and journalist (Story of America) (d. 1944)
1883 Nina Ricci, Italian-born French fashion designer (d. 1970)
1886 Hugh Lofting, English author & illustrator (Dr Dolittle) (d. 1947)
1887 Hugo Steinhaus, Polish mathematician and educator (d. 1972)
1889 Vincenzo Davico, composer
1892 Hal Roach, American film producer (1 Million BC) (d. 1992)
1892 Martin Niemöller, German theologian, imprisoned by Hitler (d. 1984)
1895 George Richard Samways, children's writer
1896 John Dos Passos, American author (1919, Big Money, 42nd Parallel) (d. 1970)
1897 Hasso von Manteuffel, German general and politician (d. 1978)
1898 Helen Flint, Chicago, actress (Sea Devils, Married Before Breakfast)
1899 Carlos Romulo, Filipino diplomat and author (d. 1985)
1899 Fritz Bayerlein, German Lieutenant-General (WWI, Poland, Libya, St Louis)
19-Jonathan Daly Chicago, actor (Orrin-Petticoat Junction)
1901 Bebe Daniels, Scotland, actress (42nd Street, Lonesome Luke)
1901 Carlos P Romulo, Philippine general/diplomat/jurist
1901 Alfred Tarski, Polish logician and mathematician (d. 1983)
1901 Bebe Daniels, American actress (d. 1971)
1902 F C Terborgh, (Reijnier Flaes), Dutch writer (De Turkenoorlog)
1902 Alfred Tarski Warsaw, mathematician/logician
1903 Veronica Turleigh, County Donegal Ireland, actress (Promoter)
1904 Cecil Beaton, English photographer (d. 1980)
1904 Emily Hahn, American writer (d. 1997)
1904 Babe Siebert, National Hockey League player (d. 1939)
1905 Takeo Fukuda, 67th Prime Minister of Japan (d. 1995)
1905 Sterling Holloway, American Character Actor (d. 1992)
1906 Walter Knape, composer
1906 William Bendix, American actor (Lifeboat, Babe Ruth Story, Life of Riley) (d. 1964)
1907 Derek Richter, British neuro chemist (Aspects of learning & memory)
1907 Georges-Émile Lapalme, Quebec politician (d. 1985)
1907 Sophie Redmond, Suriname's 1st female physician
1908 Carl Esmond, Vienna Austria, actor (Address Unknown, Hitler)
1908 Ruggiero de Rudolpho Columbo, US singer/actor (Miracle of Women)
1908 Russ Columbo, American singer (d. 1934)
1909 Joseph Losey, American theatre and film director (Damned, Accident) (d. 1984)
1910 Renier van der Velden, composer
1911 Anatoly Rybakov, Russian writer (d. 1998)
1911 George Amadee Tremblay, composer
1911 Helmut Degen, composer
1912 Rudolf Hagelstange German author/poet (Spielball der Götter)
1913 Tillie Olsen, American writer (Tell Me a Riddle) (d. 2007)
1914 Harold Russell, Canadian-born actor (Best Years of Our Life) (d. 2002)
1915 Andre Frossard, Catholic columnist
1915 Mark Goodson, American game show producer (d. 1992)
1916 John Oliver Killens, novelist
1917 Billy Butterfield, American jazz trumpeter (World's Greatest Jazz Band) (d. 1988)
1919 Andy Rooney, Albany NY, CBS news correspondent (60 Minutes)
1919 Giulio Andreotti, Italian politician
1920 Bertus de Harder, Dutch soccer star (Bordeaux)
1920 George Herman, newsman (CBS-TV)
1920 Donald Beard, cricketer (New Zealand pace bowler in the 1950's)
1921 Charles Gaupp, German/Dutch painter
1921 Murray Bookchin, American libertarian socialist (d. 2006)
1921 Mark Lawrence, Washington DC, pianist (Alice Pearce)
1924 Guy Williams, American actor (Zorro, Lost in Space) (d. 2002)
1925 Louis Quilico, Canadian baritone (d. 2000)
1925 Yukio Mishima, Japanese writer (Temple of Golden Pavilion) (d. 1970)
1926 Harold Wolpe, sociologist lawyer/Soth African activist
1926 Warren Mitchell, English actor
1926 Frank Aletter, American actor (Mac-It's About Time, Tom-Nancy) (d. 2009)
1926 Tom Tryon, American actor (I Married a Monster from Outer Space, Cardinal, All That Glitters) (d. 1991)
1927 Ivan Kalita, USSR, equestrian dressage (Olympic-silver-1968)
1927 Zuzana Ruzickova, Czech harpsichordist
1928 Garry Winogrand, American photographer (d. 1984)
1928 Gerald Arpino, American dancer and choreographer
1928 Lars Forssell, Swedish writer (d. 2007)
1929 Aleksander Petrovic, film director
1929 Billy Walker, Ralls Tx, country singer (Ozark Jubilee)
1930 Edgar Sergeyi Hovhanesyan, composer
1930 Ernest Just, Black biologist, served as Vice President of American Zoologists
1931 Frank Costigan, Australian lawyer
1931 Juraj Pospisil, composer
1931 Caterina Valente, French-born singer (Entertainers)
1932 Don Garlits, American race car driver
1932 Harriet Andersson, Stockholm Sweden, actress (Cries & Whispers)
1932 Catarina Valente Paris France, singer (The Entertainers)
1933 Stan Brakhage, American filmmaker (d. 2003)
1934 Richard Briers, English actor
1934 Alberto Rodriguez Larreta, Argentine racing driver (d. 1977)
1935 Lucille Wheeler, Canadian alpine skier
1936 Clarence Carter, US singer (Thread the Needle)
1936 John Paul Cain, Sweetwater TX, PGA golfer (1989 Greater Grand Rapids)
1936 Ludmila Pinayeva, USSR, 500m kayak (Olympic-gold-1964, 1968, 1972)
1936 Reiner Klimke, German FR, equestrian dressage (Olympic-gold-1984)
1937 Billie Jo Spears, country singer
1937 Shoban Babu, Indian actor
1937 Sonny Siebert
1937 Erland Kops, Danish badminton player
1937 Ken Higgs, English cricketer (effective England pace-bowler in 15 Tests 1965-68)
1938 Allen Toussaint (Naomi Neville), American singer (Ride Your Pony, Wild Sign of New Orleans)
1938 Jack Jones, American singer (Love Boat Theme)
1938 Morihiro Hosokawa, 79th Prime Minister of Japan
194-Gene Washington
194-Shannon Lucid
1940 Julian Bond, American civil rights activist
1940 Ron Kostelnik, American football player (d. 1993)
1940 Sir Trevor Nunn, English theatre director and film director
1941 C L "Gibby" Gilbert Jr, Chattanooga TN, PGA golfer (1976 Danny Thomas)
1941 Marjoe Gortner, Long Beach Ca, actor (Speak Up America, Falcon Crest)
1941 Milan Kučan, Slovenian statesman
1941 (Dorothy) Faye Dunaway, American actress (Chinatown, Bonnie & Clyde)
1942 Amichand Rajbansi, South African politician
1942 Dave Campbell, American baseball player
1942 Ian Brayshaw, Australian cricketer and footballer
1942 Carol Bellamy, Planfield NJ, (City Council President-D-NYC, 1978-85)
1943 Ronald Hunter, Boston Mass, actor (Lazarus Syndrome)
1943 Holland Taylor, Philadelphia PA, actress (The Practice, Bossom Buddies, Camilla-Naked Truth)
1943 José Luis Rodríguez, Venezuelan singer (Dueno De Nada)
1943 Mariss Jansons, Latvian conductor
1943 Shannon Lucid, American astronaut (STS 51G, STS 34, STS 43, STS 58, STS 76/79)
1944 Nina Totenberg, American journalist
1944 Graham Vivian Marsh, Australian golfer, PGA golfer (1977 Heritage)
1944 Marjoe Gortner, American evangelist
1945 Einar Hakonarson, Icelandic painter
1945 Maina Gielgud, British ballet dancer and administrator
1946 Harold Shipman, British serial killer (d. 2004)
1947 Beverly Perdue, American politician
1947 Bill Werbeniuk, Canadian snooker player (d. 2003)
1947 Taylor Branch, American author and historian
1948 Tim Harris, Musician (Foundations)
1948 Lawrence Kasdan
1948 Carl Weathers, American actor (Apollo Creed-Rocky, Prdator), American Football player (Oakland Raiders)
1948 T-Bone Burnett, American producer
1948 Valeri Kharlamov, Soviet ice hockey player (d. 1981)
1949 Christine Belford, Amityville NY, actress (Banacek, Empire, 90210)
1949 Lawrence Kasdan, Miami FL, director/writer (Accidental Tourist)
1949 Mary Robison, American writer
1949 Paul Chubb, Australian actor (d. 2002)
1949 Lawrence Kasdan, American director
1951 Gil Pak Jong, Korea PR, judo (Olympic-1976)
1951 William Risrook, Musician (BT Express-Here Comes the Express)
1952 Călin Popescu-Tăriceanu, Prime Minister of Romania
1952 Maureen Dowd, American writer
1952 Sydney Biddle Barrows, American author (Mayflower Madam)
1954 (Hacksaw) Jim Duggan, American professional wrestler
1954 Masanobu Fuchi, Japanese professional wrestler
1954 Vernee Watson-Johnson, American actress
1956 Ben Heppner, Canadian singer
1956 Étienne Daho, French singer and songwriter
1956 Rosina Lippi-Green (Rosina Lippi, Sara Donati), U.S.American writer.
1957 Anchee Min, Chinese writer
1957 Suzanne Danielle, English actress
1958 Colin Ferguson, murderer (6 people on the Long Island Railroad on Dec 7, 1993)
1959 Carl Chas Smash Smyth, rock bassist (Madness-Our House)
1959 Geoff Tate, vocalist (Queensryche-Silent Lucidity)
1959 Paul Terry, cricketer (in Germany Two Tests England vs West Indies 1984)
1959 Susan Smith, Beloit WI, playmate (Sept, 1981)
1959 Geoff Tate, American musician (Queensrÿche)
1961 Robert Edwin Hall, New Zealan mountaineer (d. 1996)
1961 Mike Tramp, Danish singer (White Lion)
1962 Michael McCaul, American politician
1962 Patrica Morrison, Musician (Sisters of Mercy-Walk Away, Black Planet)
1963 Steven Soderbergh, American director (Ocean's Eleven)
1964 Mark Addy, British actor (The Full Monty)
1964 Steven Soderbergh, writer (Mimi, Schizoplis)
1964 Sergei Nemchinov, Moscow Russia, NHL center (New York Islanders, Olympics-Silver-98)
1964 Ernest Miller, American wrestler
1964 Shepard Smith, American news anchor
1965 Dave Lowry, Sudbury, NHL left wing (Florida Panthers)
1965 Desiree Nosbusch, Luxembourg, actress (The Fan)
1965 Hugh Fearnley-Whittingstall, British chef
1965 Jemma Redgrave, London England, actress (Buddha of Suburbia)
1965 Shamil Basayev, Chechen rebel (d. 2006)
1965 Slick Rick
1965 Vanity (Dee Dee Williams), singer/actress (Action Jackson)
1965 Bob Essensa, Canadian ice hockey player
1965 Ellis Paul, American singer-songwriter and folk musician
1965 Marc Delissen, Dutch field hockey player
1966 Daniel J Schneider, Memphis Tn, actor (Dennis-Head of the Class, Good Burger)
1966 Matt Brock, NFL defensive end/tackle (New York Jets)
1967 Tom Rhodes, actor (Tom Rhodes-Mr Rhodes)
1967 Zakk Wylde, American musician (Black Label Society)
1967 Terry Wooden, NFL linebacker (Seattle Seahawks, Kansas City Chiefs)
1967 Emily Watson, English actress (Breaking the Waves, Boxer)
1967 Kerri Green, American actress (The Goonies)
1967 Leonardo "Leo" Ortolani, Italian comic book author
1967 Saskia Wickham, British actress
1968 L L Cool J, (James Todd Smith), American rapper and actor (Bigger & Deffer, Any Given Sunday)
1968 Fred(ric) Honebein, San Francisco CA, rower (Olympics-5th-1996)
1968 Ruel Fox, English footballer
1968 Veikka Gustafsson, Finnish mountaineer
1969 David Webb, WLAF linebacker (Frankfurt Galaxy)
1969 Martin Bicknell, cricketer (England pace bowler 1993)
1969 Rico Smith, NFL wide receiver (Cleveland Browns)
1969 David Grohl, American drummer and composer (Nirvana, Foo Fighters, Them Crooked Vultures)
1969 Jason Kent Bateman, American actor (Arrested Development, Horrible Bosses, Hogan Family)
1970 Eric Charron, Verdun, NHL defenseman (Washington Capitals)
1970 Steve Cooke, Kanai Hawaii, pitcher (Pittsburgh Pirates)
1970 Tyrone Hughes, NFL cornerback (New Orleans Saints, Chicago Bears)
1970 Fazil Say, Turkish pianist and composer
1970 Gene Snitsky, American professional wrestler
1971 Antonios Nikopolidis, Greek footballer
1971 Lasse Kjus, Norwegian skier
1971 Antonios Nikopolidis, Greek footballer
1971 Lasse Kjus, Norwegian skier
1972 Michael Davis, NFL cornerback (Cleveland Browns)
1972 Predrag Gosta, Yugoslav-born conductor
1972 Raimondas Rumšas, Lithuanian cyclist
1972 Dion Forster, South African theologian
1972 Kyle Brady, American football player (New York Jets)
1973 Ed Howard, NFL wide receiver (Atlanta Falcons)
1973 Giancarlo Fisichella, Italian race car driver
1973 Lethon Flowers, NFL defensive back (Pittsburgh Steelers)
1973 Rod Myers, Conroe TX, outfielder (Kansas City Royals)
1974 Kevin Durand, Canadian actor (X-Men Origins: Wolverine)
1974 Nancy Napolski, Hinsdale Idaho, air rifle (Olympics-1996)
1974 Hugues Legault, Montréal Québec Canada, 50m swimmer (Olympics-96)
1974 Kevin Jefferson, NFL linebacker (Cincinnati Bengals)
1974 Michael Dritlein, WLAF wide receiver (Rhein Fire)
1975 Georgina Cates, Actress (Jackass Presents: Bad Grandpa)
1975 Marcel Koning, soccer player (FC The Hague/NEC)
1975 Jordan Ladd, Actress (Cabin Fever)
1976 Vincenzo Chianese, Italian footballer
1977 Darren Purse, English footballer
1977 Terry Ryan, St Johns, NHL left wing (Montreal Canadiens)
1977 Narain Karthikeyan, Indian A1GP driver
1978 Just Blaze, American hip hop producer
1978 Shawn Crawford, American sprinter
1979 Angela Lindvall, American supermodel
1979 John Reuben, American hip hop artist
1979 Karen Elson, British supermodel
1980 Byron Leftwich, American football player
1980 Clive Clarke, Irish footballer
1980 Cory Gibbs, American soccer player
1980 Hiroshi Tamaki, Japanese actor and model
1980 Ossama Haidar, a Lebanese soccer player
1980 Sosuke Sumitani, Japanese announcer
1981 Abdelmalek Cherrad, Algerian football player
1981 Pitbull, American rapper
1981 Rosa López, Spanish singer
1982 Léo Lima, Brazilian footballer
1982 Víctor Valdés, Spanish goalkeeper
1982 Caleb Followill, American singer (Kings of Leon)
1982 Léo Lima, Brazilian footballer
1982 Víctor Valdés, Spanish football goalkeeper
1982 Zach Gilford, Actor (The Last Stand)
1983 Maxime Monfort, Belgian cyclist
1983 Jason Krejza, Australian cricketer
1984 Mike Pelfrey, American baseball player
1985 Jordan Elliott, Actress (Thirteen)
1986 Cristina Aicardi, Peruvian badminton player
1986 Gary Brolsma, American internet celebrity
1987 Dan Cristofori, Actor (The Bank Heist)
1988 Jack P. Shepherd, English actor
1988 Jamie Altman, son of Lynda Carter & Robert Altman
1988 Jordy, French singer
1988 Mikalah Gordon, American singer
1988 Hakeem Nicks, American football player
1989 Sextuplets, Paris France, (to a 29-year-old woman)
1990 Grant Gustin, Actor (A Mother's Nightmare)
1991 Jeanine Mason, Actress (Bunheads)
1992 Alexena Whiting, Actress (Neverlost)
1993 Matthew Timmons, Actor (Trade)
1994 Samir Patel, American spelling bee winner
1995 McKenna Knipe, Actress (Catwalk)
1997 Anastasiya and Mariya Tolmacheva, Twin musicians (Junior Eurovision Song Contest)
1998 Jolie Vanier, Actress (Shorts)
1999 Justin Tinucci, Actor (The Muppets)
2001 Alexander Türk, Actor (Mr. Nobody)
2002 Sadie Goldstein, Actress (Synecdoche, New York)
Died on January 14th