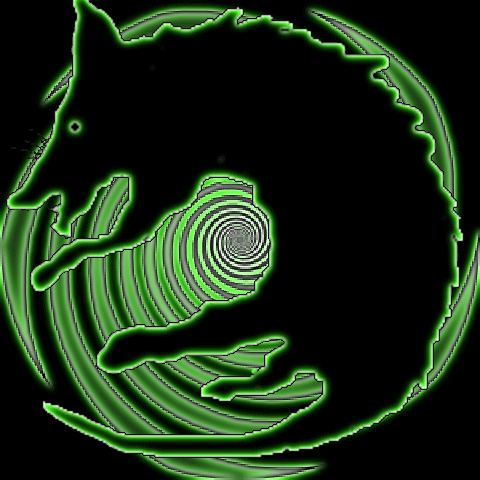 Holidays and Festivals
Labour Day (Jamaica)
Statehood Day (South Carolina)
Lucky Penny Day a.k.a. Penny Day
La Ceiba in Honduras
Declaration of the Bab Day (Bahai­ Faith)
Birthday of Guru Amar Das (Sikhism)
National Taffy Day
Tiara Day
World Turtle Day
Feast of Aaron the Illustrious in the Syriac (Orthodox Church)
Feast of Desiderius of Vienne
Feast of Saint Guibert of Gemblours
Feast of Sts. Quintian, Lucius and Julian
Fête de la Angélique Translation: Angelica Day (French Republican)
The Fourth day of the Month of Prairial in the French Republican Calendar
Toast of The Day
"A man takes a drink;
the drink takes a drink;
the drink takes the man."
- Unknown
Drink of The Day
Ruby Tuesday
209 Gin
Rhubarb Syrup
Lemon Juice
Shake and fine-strain into a Flute. Top with sparkling wine and garnish with a Rhubarb Spear.
Wine of The Day
Heritage Station (2007) Chambourcin
Style - Chambourcin
Outer Coastal Plain
$25
Beer of The Day
Zonker Stout
Brewer - Snake River Brewing Jackson, WY
Style - Stout
Joke of The Day
A young boy enters a barber shop and the barber whispers to his customer, "This is the dumbest kid in the world. Watch while I prove it to you." The barber puts a dollar bill in one hand and two quarters in the other, then calls the boy over and asks, "Which do you want, son?" The boy takes the quarters and leaves. "What did I tell you?" said the barber. "That kid never learns!" Later, when the customer leaves, he sees the same young boy coming out of the ice cream store. "Hey, son! May I ask you a question? Why did you take the quarters instead of the dollar bill?" The boy licked his cone and replied, "Because the day I take the dollar, he'll stop giving me money!"
Quote of The Day
"Share our similarities, celebrate our differences."
- M. Scott Peck (May 23rd, 1936 – September 25th, 2005), an American psychiatrist and author.
May Observances
ALS (Amyotrophic Lateral Sclerosis or Lou Gehrig's Disease) Awareness Month
APS (Antiphospholipid Antibody Syndrome) Awareness Month
American Wetlands Month
Arthritis Awareness Month
Asian American and Pacific Islander Heritage Month
Awareness of Medical Orphans Month
Bicycle Safety Month
Borderline Personality Disorder Month
Brain Tumor Awareness Month
Carrots and Cauliflower Month
Celiac Awareness Month
Clean Air Month
Community Living Month (Ontario, Canada)
Creative Beginnings Month
Date Your Mate Month
EcoDriving Month
Family Wellness Month
Fibromyalgia Education and Awareness Month
Freedom Shrine Month
Gardening for Wildlife Month
Get Caught Reading Month
Gifts From The Garden Month
Go Fetch! Food Drive for Homeless Animals Month
Good Car-Keeping Month, Natl
Grapefruit and Kiwi Month
Haitian Heritage Month
Heal the Children Month
Healthy Vision Month
High Blood Pressure Education Mont
Huntington's Disease Awareness Month
Internal Audit Awareness Month, Intl
International Audit Month
International Business Image Improvement Month
International Civility Awareness Month
International Multiple Sclerosis Month
International Victorious Woman Month
Jewish-American Heritage Month
Latino Books Month
(World) Lyme Disease Awareness Month
Melanoma and Skin Cancer Detection and Prevention Month
National Allergy and Asthma Awareness Month
National Arthritis Month
National Barbecue Month
National Better Hearing and Speach Month
National Bike Month
National Blood Pressure Month
National Cancer Research Month
National Correct Posture Month
National Egg Month
National Electric Safety Month
National Family Month (5/12 to 6/16)
National Foster Care Month
National Good Car Keeping Month
National Hamburger Month
National Hepatitis Awareness Month
National Inventors Month
National Lupus Awareness Month
National Meditation Month
National Mediterranean Diet Month
National Mental Health Month
National Military Appreciation Month
National Motorcycle Safety Month
National Moving Month
National Neurofibromatosis (NF) Awareness Month
National Older Americans Month
National Osteoporosis Awareness and Prevention Month
National Photo Month
National Photograph Month
National Physical Fitness and Sports Month
National Physiotherapy Month
National Prepare To Buy a Home Month
National Preservation Month
National Recommitment Month
National Salad Month
National Salsa (Food) Month
National Smile Month
National Stroke Awareness Month
National Sweet Vidalia Onions Month
National Teen Self-Esteem Month
National Tuberous Sclerosis Month
National Vinegar Month
National Week of The Ocean Festival Sea-son Thursday before the Second Saturday in March through Second Saturday in June
National Youth Traffic Safety Month
Personal History Month
Potatoes and Limes Month
Prader-Willi Syndrome Awareness Month
Preeclampsia Awareness Month
Prepare Tomorrow's Parents Month (5/12-6/16)
REACT Month
Revise Your Work Schedule Month
Skin Cancer Awareness Month
Strike Out Strokes Month
Sweet Vidalia Month, Natl
Tay-Sachs and Canavan Diseases Awareness Month
Teen CEO Month
Teen Self Esteem Month
Tennis Month
Tourette Syndrome Awareness Month (5/15 - 6/15)
Toxic Encephalopathy and Chemical Injury Awareness Month
Ultra-violet Awareness Month
Women's Health Care Month
Young Achiever Month
Young Achievers of Tomorrow Month
Observances this Week
National Dog Bite Prevention Week,
Third Full Week in May

National Educational Bosses' Week,
Third Full Week of May

National New Friends, Old Friends Week,
Third Full Week in May

National Bike to Work Week,
Third Full Week in May

National Bike Week (USA),
Third Full Week in May

National Medical Transcription Week,
Third Full Week in May

National Backyard Games Week,
Third Full Week in May

International Coaching Week,
Third Full Week in May
(Moved from February in 2013) World Trade Week,
12 Days Starting Second Monday in May
Recreational Water Illness and Injury Prevention Week,
Week before Memorial Day

National Safe Boating Week,
7 Days ending the last Friday before Memorial Day

Old-Time Player Piano Weekend,
Thursday to Sunday before Memorial Day
Mudbug Madness Week, Thursday to Last Sunday in May
Historical Events on May 23rd
Born on May 23rd
Died on May 23rd
1125 Henry V, German king, Holy Roman Emperor (1098/1111-25) (b. 1081)
1304 Jehan de Lescurel, French poet and composer
1423 Benedict XIII (Pedro the Luna), Spanish Pope (1394-1423)
1498 Girolamo Savonarola, Italian religious reformer and ruler of Florence (1494-98), hanged (b. 1452)
1523 Ashikaga Yoshitane, Japanese shogun (b. 1466)
1524 Ismail I, Shah of Persia (b. 1487)
1568 Adolf van Nassau, German son of Willem the Rich, dies in battle
1627 Luis de Gongora y Argote, poet/writer
1648 Luis de Nain, painter
1662 John Gauden, English bishop and writer (b. 1605)
1668 Philips Wouwerman, Haarlems painter, buried
1670 Ferdinando II de' Medici, Grand Duke of Tuscany (b. 1610)
1684 Adriaen Backer, Amsterdams painter
1691 Adrien Auzout, French astronomer (b. 1622)
1701 William Kidd, Scottish pirate, hanged at London's Execution Dock (b. 1645)
1752 William Bradford, English-born printer (b. 1663)
1754 John Wood, the Elder, English architect, town planner (b. 1704)
1783 James Otis, American lawyer and patriot (b. 1725)
1785 William Woollett, engraver
1786 Móric Beňovszký, Slovak officer and explorer, King of Madagascar (b. 1746)
1813 Geraud Duroc, French general (b. 1772)
1825 Ras Gugsa of Yejju, Regent of the Emperor of Ethiopia
1834 Charles Wesley, composer
1838 John W Janssens, gov-gen (Cape Colony)
1841 Franz Xaver von Baader, German philosopher and theologian (b. 1765)
1842 Jose de Espronceda y Delgado, Spanish revolutionary/poet
1846 Franciszek Ksawery Drucki-Lubecki, Polish politician (b. 1778)
1851 Lucas Pieter Roodbaard, architect
1855 Charles Robert Malden, English explorer (b. 1797)
1857 Augustin Louis Cauchy, French mathematician (b. 1789)
1860 Albert Richard Smith, author/lecturer
1867 Archibald Alison, Scottish historian
1868 Kit Carson, American trapper, scout, and Indian agent (b. 1809)
1875 Johann Wilhelm Mangold, composer
1881 Kit Carson, frontiersman
1881 Leopold von Ranke, historian
1883 Cyprian K Norwid, Polish painter/poet/playwright (Wanda)
1886 Leopold von Ranke, German historian (b. 1795)
1887 Ludwig Mathias Lindeman, composer
1891 Ignace Xavier Joseph Leybach, composer
1893 Anton von Schmerling, Austrian statesman (b. 1805)
1895 Franz E(rnst) Neumann, German mineralogist and physicist (b. 1798)
1897 Aleko Konstantinov, Bulgarian writer (To Chicago & Back)
1905 Martinus W van AA Meerbeke, head-editor (Time)
1906 Henrik Johan Ibsen, Norwegian playwright (Doll House) (b. 1828)
1908 François Coppée, French poet and novelist (b. 1842)
1920 Svetozar Boroevic, Austrian field marshal (b. 1856)
1926 Hans Koessler, composer
1934 Bonnie Parker, American outlaw (Bonnie & Clyde), killed in police ambush (b. 1910)
1934 Clyde Barrow American outlaw (Bonnie & Clyde), killed in police ambush (b. 1909)
1937 John D(avison) Rockfeller, American industrialist and philanthropist (b. 1839)
1938 Philip Kleintjes, republic leader
1940 Andrej N Rimski-Korssakov, Russian musicologist/son of Nikolai
1940 Paul Nizan, French journalist/writer (Ce Soir/Aden Arabia)
1941 Lord Herbert Austin, motor manufacturer
1941 Slavko Osterc, composer
1945 Heinrich Himmler, Nazi official (b. 1900)
1947 C F Ramuz, writer
1949 Jan Frans De Boever, Belgian painter (b. 1872)
1952 Georg Alfred Schumann, composer
1954 H R Bromley-Davenport, cricketer (batted in 4 Tests for England)
1960 Georges Claude, engineer/invento
1961 Joan Davis, comedic actress (I Married Joan)
1965 David Smith, sculptor
1965 Earl Webb, American baseball player (b. 1897)
1966 Demchugdongrub, Mongolian politician (b. 1902)
1966 Ruth Gates, Denton TX, actress (Aunt Jenny-Mama)
1967 Lionel Groulx, French Canadian priest and historian (b. 1878)
1967 Philip Coolidge, actor (I Want to Live, Tingler)
1967 Sanne Sannes, photographer
1968 James Burke, actor (Ellery Queen, Army Surgeon)
1968 Merle Kendrick, orchestra leader (Window on the World)
1969 Diane Aubrey, actress (Haunted Strangler)
1969 Jimmy McHugh, composer (Can't Give You Anything But Love)
1969 Peter Alma, painter/graphic artist
1970 Nydia Westman, actress (Going My Way, Young Mr Bobbins)
1973 Athena Lorde, actress (Fuzz, Skin Game, Firecreek)
1974 Kathleen Cannell, writer
1975 Jackie "Moms" Mabley, American comedian (Amazing Grace) (b. 1894)
1979 Hubert van Doorne, auto manufacturer (DAF)
1981 David Lewis, Canadian labour lawyer and politician (b. 1909)
1981 Gene Green, American baseball player (b. 1933)
1981 George Jessel, American actor, toastmaster (Diary of Young Comic) (b. 1898)
1981 Rayner Heppenstall, English novelist (d. 1911)
1983 Albert Claude, Belgian biologist (Nobel 1974)
1986 Sterling Hayden, American actor (Blue & Gray) (b. 1916)
1987 Karel Albert, Flemish composer (Marieken van Nymeghen)
1988 Aya Kito, Japanese girl who inspired millions of people through her diary, titled '1 Litre of Tears' (b. 1962)
1988 David Schoenbrun, CBS broadcast bureau head (Wash, Paris)
1989 Georgy Tovstonogov, Russian theatre director (b. 1915)
1991 Jean van Houte, Belgian premier
1991 Peter T Thwaites, British brig-gen/playwright (Love or money)
1991 Wilhelm Kempff, German pianist and composer (b. 1895)
1991 William Sinnot, Scottish pop musician (Shamen)
1992 Atahualpa Yupanqui, Argentine singer/composer/poet/guitarist
1992 Giovanni Falcone, Italian judge, anti-mafia (Palermo), murdered (b. 1939)
1993 James Millhollin, actor (Anston Foster-Grindl)
1994 Carl Althoff, German circus director
1994 Joe Pass, American jazz guitarist (The Trio) (b. 1929)
1994 Ray Candy, American professional wrestler (b. 1951)
1996 Dorothy Hyson, actress (Spare a Copper, Sing as We Go)
1996 Kronid Arkadyevich Lyubarsky, human rights activist
1996 Patrick Cargill, English actor (Up Pompeii, Magic Christian) (b. 1918)
1996 Rob Hall, New Zealand high altitude climber (b. 1941)
1996 Scott Fischer, American high altitude climber (b. 1955)
1999 Owen Hart, Canadian professional wrestler (b. 1965)
2002 Sam Snead, American golfer (b. 1912)
2003 Jean Yanne, French actor and director (b. 1933)
2004 Ramon Margalef, Spanish scientist (b. 1919)
2006 Clifford Antone, American businessman (b. 1949)
2006 Frits Bernard, American activist (b. 1920)
2006 Kazimierz Górski, Polish footballer (b. 1921)
2006 Lloyd Bentsen, American politician (b. 1921)
2008 David Mitton, British television director (b. 1939)
2008 Utah Phillips, American folksinger and activist (b. 1935)
2009 Roh Moo-hyun, 16th President of the Republic of Korea (b. 1946)
2010 Gane Todorovoski, Macedonian literary critic, poet, & publicist (b. 1929)
2010 Jose Lima, Dominican baseball player (b. 1972)
2010 Leonida Georgievna, Grand Duchess Of Russia (b. 1914)
2010 Simon Monjack, English actor, producer, & writer (b. 1970)
2012 Joseph Lesniewski, soldier (Easy Company, 101st Airborne)
2012 Paul Fussell, American historian
2014 Mona Freeman, American actress
2015 Anne Meara, American Comedian and actress (Stiller & Meara, Archie's Place)
2015 John Nash, American mathematician (subject of movie "A Beautiful Mind") and Nobel laureate
2012 Joseph Lesniewski, soldier (Easy Company, 101st Airborne)
2013 Georges Moustaki, French singer and songwriter (b. 1934)